FRAMINGHAM, MA - The Metrowest Colonials, a Framingham based semi-pro football team is scheduled to play the first three games of it's season at Framingham State College's football stadium on July 17, 24 and 31, 2010. Adult tickets are $6.00, Teens 13-18 and Seniors are $3.00, and kids 12 and under are free.
The "double-A" team, which is owned and managed by Framingham resident Mario Alvarez is affiliated with the NEFL, (New England Football League), the largest semi-pro league in the country. The NEFL is also the only league that is sanctioned by the NCAA, (National Collegiate Athletic Association).
Alvarez explained that the NEFL, which was started in 1994 with just four teams now runs three divisions, (A, Double-A, and Triple-A), and has forty-three teams.
The league serves as a regional alternative for players who either do not attend college or attend a school which doesn't have a football team. The NEFL which has seen expansion nearly every year since it's inception now organizes what is referred to as "NEFL2", a developmental league which provides new expansion schedules and will allow more players and teams to be developed.
The Metrowest Colonials currently has 68 players on it's roster. Most players are in their early to mid-20's, (ages 19-28), but other are older -- the oldest player on the team is 46. Players pay $175 to $200 to register and provide their own uniforms.
The biggest benefit for players is being able play full-contact [tackle] football with other serious players, with league rules in effect and certified officials on the field.  Of course, a few have bigger dreams -- hoping one of the scouts that have been seen in the stands takes note of their abilities.
Alvarez is hoping to find sponsors for the team to offset some of the costs of running the franchise.  A major cost is field rental.  Alvarez says the team will pay almost $1000 per game to Framingham State College for the use of their stadium.  With Bowditch Field under construction, and the Wayland High School also doing renovations -- there are not many fields setup for football, and fewer able to accommodate parking, concessions, etc.
Next on his wish list for the team is a bus company as a sponsor, (or other business capable of providing the team bus transportation), saying "Traveling to away games in a team bus would be a big psychological plus for the team, helping us get our heads into the game before we arrive". The team is coordinating with Framingham's F-PAC T.V. to televise the games for the 2010 season.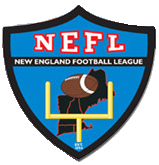 If you're interested in sponsoring the team, or would like further information about the Metrowest Colonials Football Club, contact Mario Alvarez, General Manager at: (508) 740-2704, or by email at: mario@metrowestcolonials.com
###

Comments Off

on Metrowest Colonials Semi-Pro Football